The Salt Lake and the flamingo sanctuary are part of the large wetland in the southwest of the island. This Salina is the most important food source and habitat for flamingos. Depending on the season between 2000 and 7000 flamingo's can be found here. Traveling through this stark but beautiful area with the jagged coastline and just beyond it, the beautiful blue sea on one side and on the other, the many colors of the salt production area. We pass the slave huts, lighthouse and Lac to view the mangrove area. Two of the most peaceful and enjoyable hours you will ever spend on Bonaire!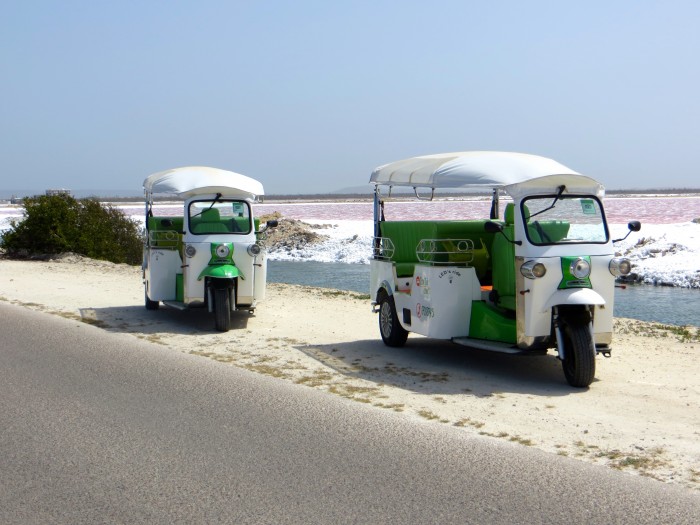 Booking info
Island Experience Booking #: ISEXBON-BT1
One Tuk Tuk can accomodate 4 adults and 2 children or 3 adults and 3 children.
Included: Free water. Other drinks can be purchased on board.
Tour schedule
| | |
| --- | --- |
| Departure days | : On Request |
| Duration | : 2,5 Hours |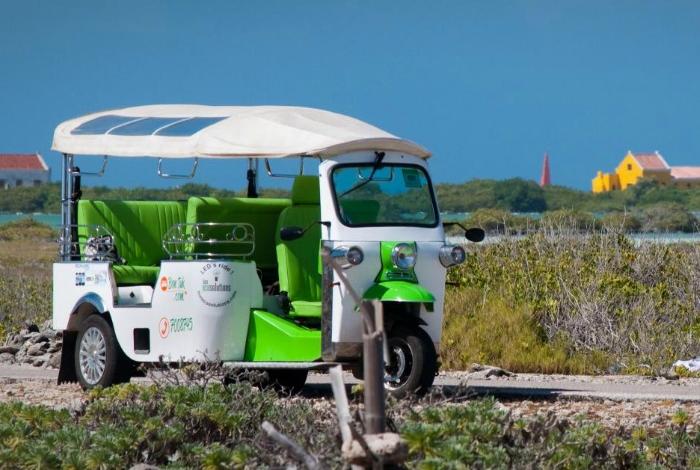 We pursue a goal of giving tourists a memorable, enjoyable and educative time on beautifull Bonaire, while ensuring that we minimize the impact on the delicate natural environment.